走进天翔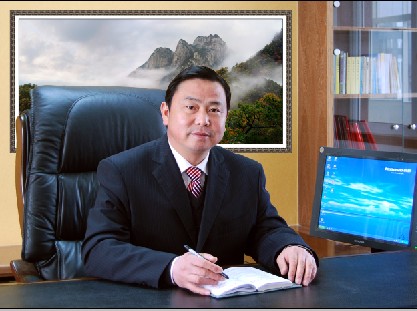 公司董事长 余育京
  安徽天翔集团公司位于安徽省岳西经济开发区,紧临东香(山东东营至香港)高速和岳武(岳西至武汉)高速,区位优势明显。公司占地面积150亩,现有员工580人,其中技术人员110人。公司核心企业安徽天翔高新特种包装材料集团有限公司,紧密企业安徽华星塑料制品有限公司、安徽华日玻璃工艺制品有限公司、安徽华升生态农业科技有限公司,总资产达8000万元。
  安徽天翔高新特种包装材料集团有限公司可年产烟用接装纸2500吨,拥有先进生产、检测设备和高新工艺技术,2001年公司已通过ISO9001-2000国际质量管理体系认证,是中国烟草总公司安徽、贵州等省公司"卷烟配套材料生产定点企业",中国农业银行安徽省分行"AA级信用企业",岳西县委、县政府"重点保护企业",多次荣获"企业进步奖"。
  安徽华星塑料制品有限公司可年产环保餐具3000万件,产品畅销欧美、中东和东南亚等国家和地区。
  安徽华日玻璃工艺制品有限公司年产玻璃工艺制品和节能灯管、玻璃器皿2500万件。
  安徽华升生态农业科技有限公司从事种苗培植、农副土特产品收购、贮藏、销售,年销售收入达3000万元。
  天翔集团本着"质量为本、创新为魂"的企业经营宗旨和理念,大力加强企业文化建设。正如集团徽标象征的完美、博爱、安全、环保、健康,公司将以更加坚定的信心、更加高昂的激情,沿着科学发展、创新发展、和谐发展、跨越发展之路,为实现年产值5亿元的目标而不懈奋斗。
天翔集团尤如大别山上奋飞的雄鹰,展翅翱翔,一日千里,朝着光辉灿烂的明天腾飞!
  Anhui Tianxiang Group is located in the Economic Development Zone, Yuexi County,close to two freeways:Dongxiang Freeway (from Shandong to Hongkong) and Yuewu Freeway (from Yuexi County to Wuhan City) so that transportation convenience is our advantage .Our company has an area of 150 acres,with a staff of 580 workers, 110 of whom are technicians . Our core enterprise is Anhui Tianxiang High-tech Special Packaging-material Co.,Ltd. We have established close relationship with many other companies, such as Anhui Huaxing Plastics Co.,Ltd, Anhui Huari Glass ware Co.,Ltd. We have assets worth 80 million RMB in total.
  Anhui Tianxiang High-tech Special Packaging Material Group can produce 2500 tons of paper fit for making different sorts of cigarettes ,as we have advanced testing apparatus and modern superb craftsmanship.In 2001 we obtained ISO9001-2000 International Quality management system certification,thus being selected to be the designated business to produce auxiliary material for making cigarettes by China Tobacco Corporation, Anhui and Guizhou Branches,and honored as creditworthy business with the Agricultural Bank of China Anhui Branch, also a business backed by Yuexi County government .We have won awards for being advanced business many times.
  Anhui Huaxing Plastics Co.,Ltd.can produce 30 million sets of environmentally friendly tableware a year ,which sell well in Europe , the U.S.,Middle East ,Southeast Asia and many other countries and regions.
  Anhui Huari Glassware Co.,Ltd. can turn out 250 million glass objects and energy-saving fluorecent tubes for lamps a year.
  Anhui Huasheng High-tech Agriculture Co.,Ltd. mainly engages in developing seed plants, purchasing, storing and selling farm and sideline products as well as local specialties ,with a yearly income worth 30 million yuan RMB.
  Tianxiang Group, in addition,pays attention to the construction of business culture,with Quality first ,innovation guiding as our motto. Just as the logo of the group looks beautiful , lovely ,friendly and healthy, our company will go further ahead with burning passion and full confidence , following the idea of scientific,original ,creative,dramatic but harmonious development.All the members of our company will try our best to achieve our goal of earning 500 million yuan RMB a year.
  Tianxiang Goup is booming ,just like an eagle flying towards a bright and brilliant future out of the Dabie Mountains.